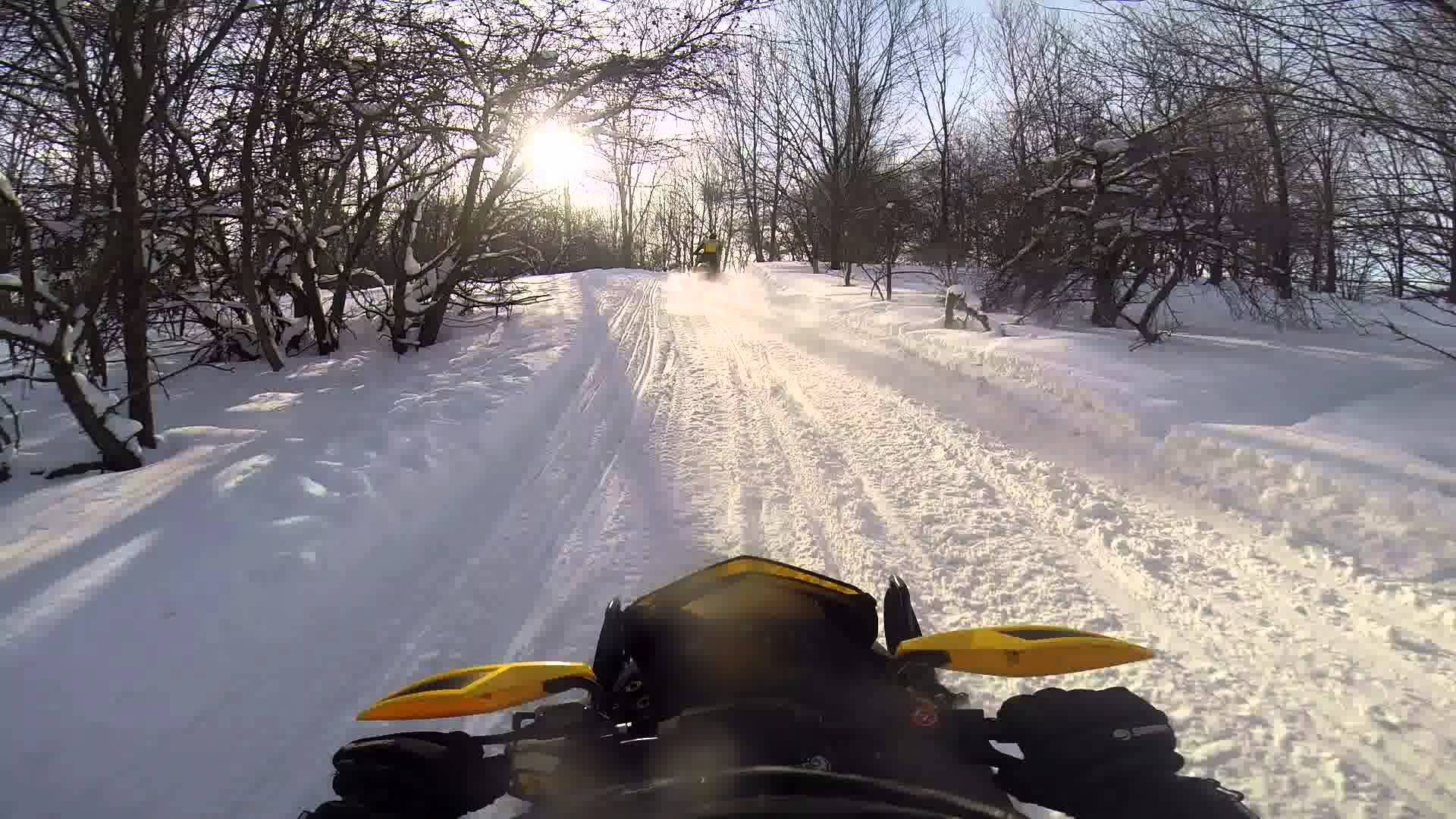 Begin Your Next Tug Hill Snowmobiling Trip At The 1880 House.
With its incredible amount of snowfall of more than 200 inches per year, its no wonder that Tug Hill is known as the snow capital of the east. Tug Hill is a snowmobile riders paradise and there is no place like the 1880 House to get your trip started.
The 1880 House located in downtown in Pulaski, New York welcomes Snowmobiler's and Snowmobile clubs and is only minutes away from the hundreds of miles of actively groomed trails that make up and connect to the Tug Hill Snowmoble Trail System. No where in the eastern United States is the snow as consistantly ready to ride as it is in Tug Hill.
Come enjoy a warm stay at the 1880 House B&B in downtown Pulaski NY, where when you return from your ride, you can warm up and relax by a warm fire, with a hot bowl of homemade soup.
Snowmobiling Notes
All Snowmobiles must be registered and insured to use the New York State trail system. If you belong to a Snowmobile Club in New York State you can save more than half of the registration fee to register your snowmobile.

The 1880 House is located directly across the street from the NY State Department of Motor Vehicle in the village of Pulaski NY.
The 1880 House has a 2nd parking lot just a few hundred feet down the street form the main lot.  This lot can accommodate trucks and trailers for all your parking needs.