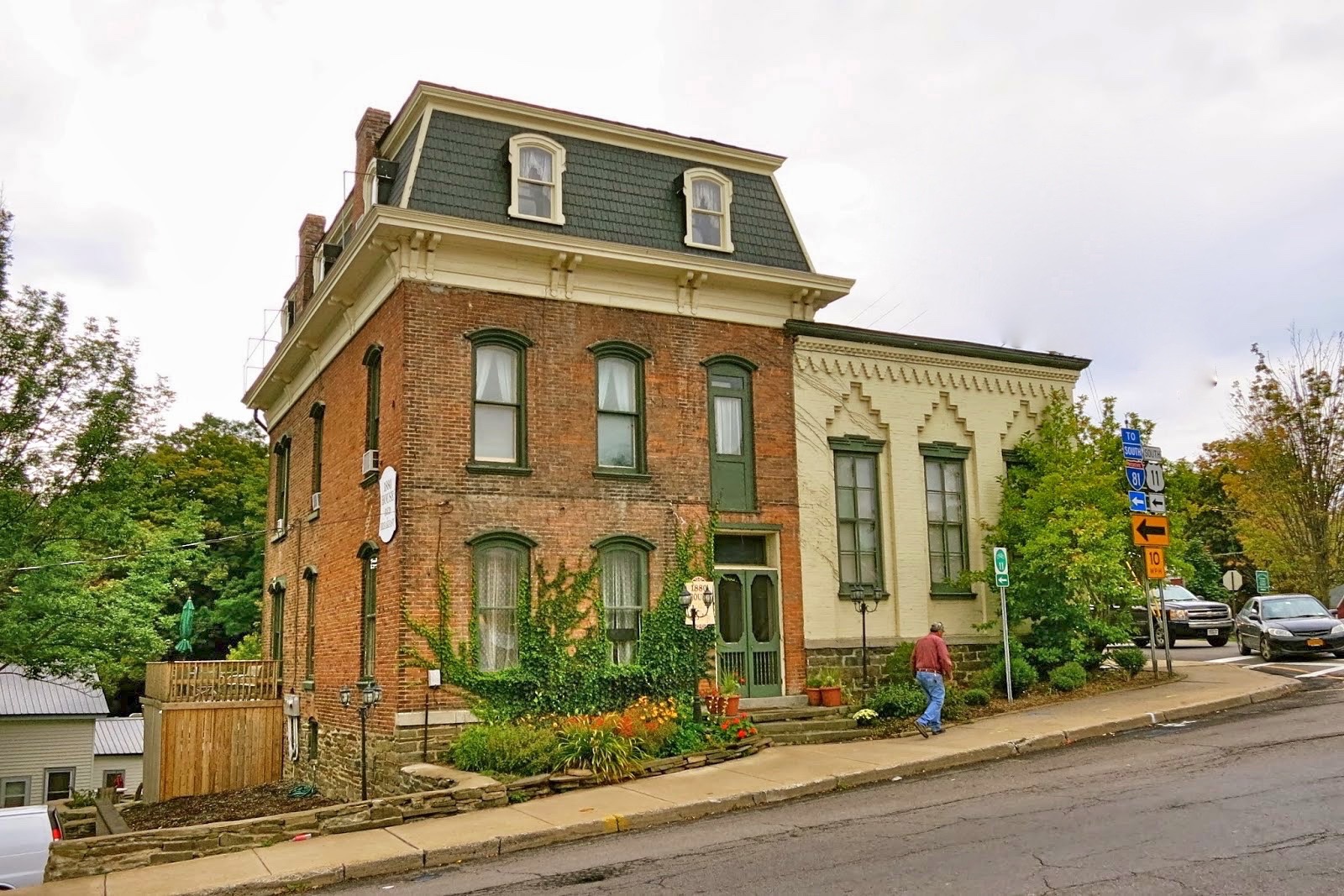 Take The 1880 House Tour
Our Kitchen
Enjoy Our Wonderful Kitchen where continental breakfast is offered daily which includes a selection of homemade muffins, breads, French Toast, hard boiled eggs, as well as cereal, coffee, tea and hot chocolate. A full breakfast is also available upon request between 8 and 9 AM for an additional fee.
After a long day of play guests come home to delicious homemade soups and home-baked Italian bread which are on from mid to late morning through early evening. 
Feel free to bring your beverage of choice, we do not have a liquor license.
The Living Room
Relax and unwind in front of the fire with a glass of wine, a good book or perhaps new and old friends. Enjoy the game on the large screen TV and stay connected with our free wireless internet.
The Family Room
Guests love the family room where you will always find a crowd. The comfy couches are perfect for watching one of our hundreds of DVDs or taking in a game.
Stories are swapped, naps are taken, and flies are tied here too. 
Our Rooms
Hey, lets face it, the reason you are here is for a place to rest your head after a long day of play. Guests sleep soundly in our non smoking rooms which each include a 32 inch TV. Most rooms are air conditioned and some even offer a gas fireplace as well. 
Additional 1880 House Amenities Include:
Basement area to put on, take off, and dry your gear. NO CLEATS ALLOWED IN THE HOUSE!

Free washer and dryer facility for your personal use. Offered after housekeeping is done – usually after 1 P.M.

Free commercial ice machine to fill your coolers.

During the nice weather, guests enjoy sitting out and relaxing on our lovely garden terrace, overlooking the Salmon River, where you are welcome to cook out on our gas grill.
The 1880 House Is Pet Friendly.
Trained and leashed pets welcome with advanced reservation. A $10 dollar fee per night will be applied. Pets must not be left unattended unless kenneled in your room. ALL DOGS MUST BE CAT FRIENDLY and show proof of flea control. We MUST check all dogs with a flea comb in order to protect our guest from flea exposure. Dogs with fleas must stay at a local kennel. We know everyone will understand the rules.